HOW TO MEASURE YOUR RING SIZE.
The most full proof way of nailing your ring size is by dropping into your local jewellery store and hitting them up about sizing up the finger(s) that you're wanting to wear your new ring on.

However, if visiting a jewellery store feels like too much effort, below you'll find a variety of methods you can try at home to determine your ring size.

If you're not in a hurry, we have a free ring sizer available. Just sit back, relax, and we'll send it out to you. please allow 7-14 business days.

If all else fails, we include a free ring sizer with every order. So if you receive your new ring and find that the size isn't quite right. Simply size yourself up, then visit our returns portal within 30 days of purchase to easily swap it over for your correct size.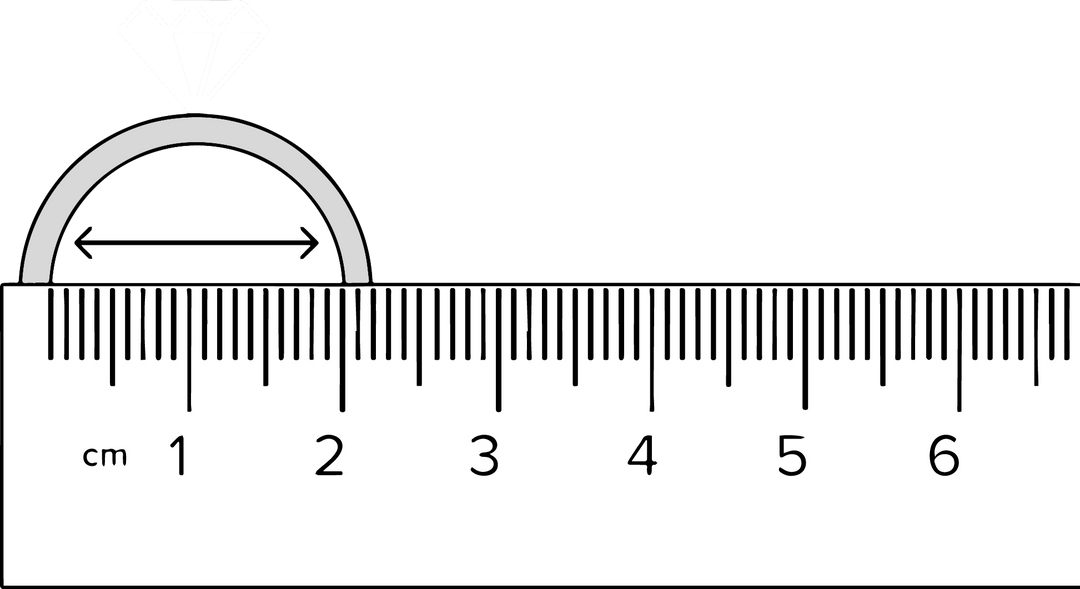 At home Option 1:
Measure a Ring
Grab a ring that feels comfy on the finger
Use a ruler or measuring tape that has millimeter (mm) markings.
Place the ruler or measuring tape on top of the ring.
Measure the inner edges of your ring, as shown in the example image.
Take note of the measurement in millimeters.
Got the inside diameter measurement? Sweet! Visit our Sizing Chart so you can convert it to US sizing.
At home Option 2:
Measure your Finger
Grab a piece of string or paper and cut it to roughly 10 centimeters (cm) in length.
Wrap the string or paper around your finger at the desired position for the ring. Make sure it feels comfortable, neither too tight nor too loose.
Take a pen and mark the spot where the end of the string or paper meets.
Lay the string or paper against a ruler or tape measure and measure the length in milimeters (mm) from the end to the marked spot.
This measurement represents the circumference of your finger. Now, refer to our Ring Size Chart to find your corresponding US/Billie Jo size. It's as easy as that!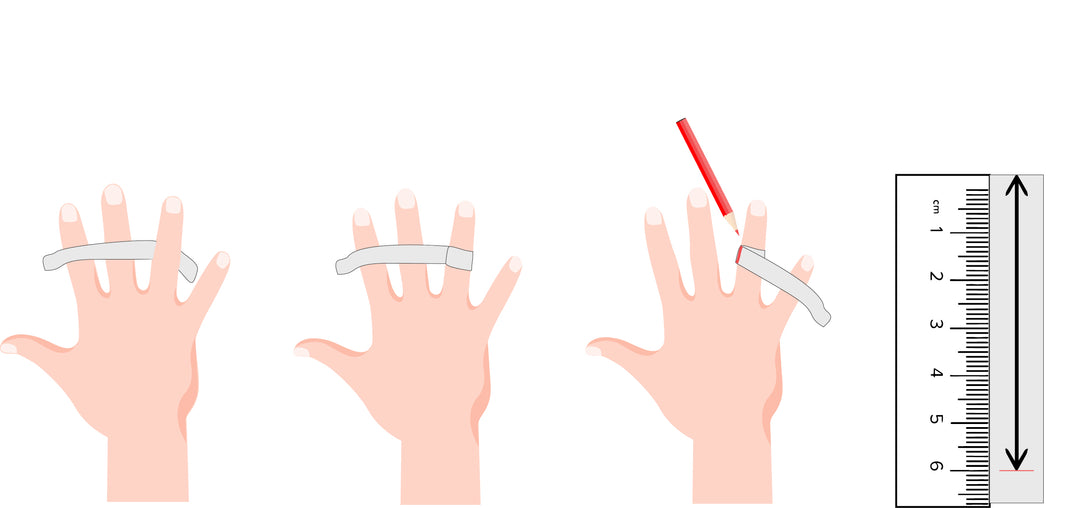 At home option 3:
Print-out Ring Size Guide
Quick and easy, print out our guide and place your ring on top - voila!
Top tips from yours truely.
Always double-check your measurements for accuracy.
Take into account that finger size can vary throughout the day, over time, and with temperature. Measure in the afternoon when your hands are warm for the most accurate results.
If you're between two ring sizes, opt for the larger size for a comfortable fit.
Measure the specific finger where you intend to wear the ring, as there can be up to half a size difference between your dominant and non-dominant hand.
If you're unsure about the right size, especially for important occasions like a wedding ring, reach out to our team for professional ring sizing assistance. You can flick us an email and chat with our experts.
Bulky knuckles? Moisturiser is your secret weapon for effortlessly sliding rings on and off, ensuring a comfortable fit at the base of your finger.
These tips will help ensure that you find the perfect fit, providing comfort and confidence when wearing it.
RING SIZE CHART